HS Women's Coaches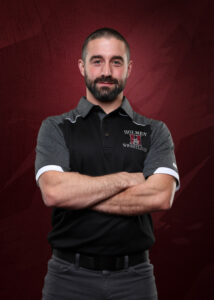 Coach Carl DeLuca became Holmen's first head women's coach and one of Wisconsin's first head women's coaches in 2022. He wrestled for Wisconsin Rapids and graduated in 2008. He is a two-time state place winner, Fargo All-American, and was on three state championship teams. He then wrestled for UW-Oshkosh and is a national qualifier and NCAA Scholar All-American. He also officiates freestyle and Greco tournaments, including Fargo and the US Open.
When Coach Carl is not coaching, he works as a physical therapist and saves princesses from a giant evil turtle.
715-204-7433
Kelsie Speltz - Head Assistant Coach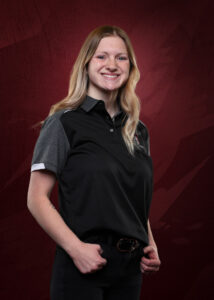 Kelsie Speltz wrestled as a Viking for many years before graduating from Holmen in 2014. She has been a part of our coaching staff since the 2017-2018 season. She was our first female coach, as well as the first paid assistant women's wrestling coach in the state. Kelsie has been a big advocate for our girl wrestlers. She is passionate about cultivating an environment where all feel welcome to learn, grow, and enjoy the sport. Off the mat she loves to spend time with her family, play pickle ball, take pictures, do yoga, and read.
Jaida Harshman - Assistant Coach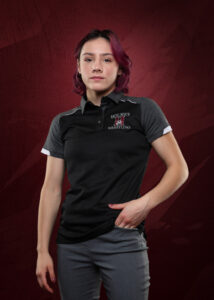 Lynsey Anderson - Assistant Coach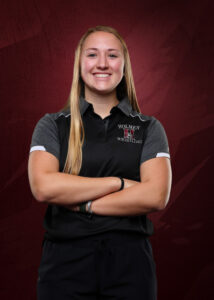 Carter Vetsch - Assistant Coach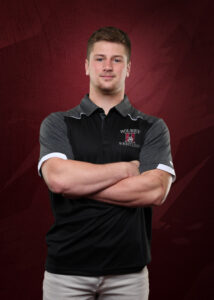 Evelyn Vetsch - Assistant Coach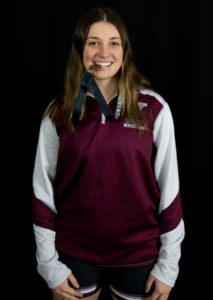 We are excited to have Evelyn as our first-ever dedicated middle school girl's coach!
After middle school season, she will also be an assistant at the high school.
Evelyn graduated from Holmen in 2023 and is in her first year of coaching. She is a two-time state place winner (4th as a junior and 3rd as a senior). When she is not wrestling, she puts her Hair Up and watches Trolls.