HS Women's Coaches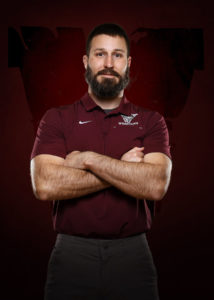 Jason Lulloff -- Head Coach
Jason Lulloff took over the head coaching position in Holmen in 2010, after spending one year as an assistant to Ross Needham.  Lulloff coached three years at UW-La Crosse after earning four letters for the Eagles.  He completed his career with a record of 140-22 at UW-L, ranking third in school history in victories.
He placed third at the 2007 NCAA Division III Championships at 184-pounds for his fourth career All-America honor. Lulloff became the second wrestler in school history to earn four career All-America accolades as he finished third in 2003, 2006 and 2007 and fourth in 2004.
The 2007 Wisconsin Intercollegiate Athletic Conference (WIAC) Max Sparger Wrestling Scholar-Athlete, Lulloff was named to the 2007 CoSIDA/ESPN The Magazine Academic All-America At-Large Second Team.  He was also a three-time member of the National Wrestling Coaches Association Scholar Team.  A three-year team captain, Lulloff won three WIAC individual titles for UW-L.
Lulloff comes from Kiel Wisconsin where he made two appearances in the state finals.  He was the school's first wrestling state champion and compiled a high school career record of 136-12.
Since taking the reins of the Vikings in 2010, the team has posted a 186-37 overall dual meet record, won 9 MVC titles, 11 Regional Championships, and have made 8 team state appearances (3x semi-finalist, 2x finalist).  Lulloff has coached 59 state qualifiers in 12 seasons while posting a record of 63-3 in the MVC.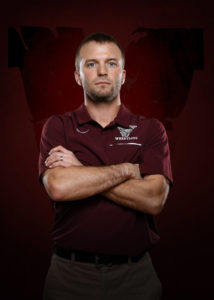 Jared Bagniewski -- Head Assistant Coach
Jared Bagniewski graduated from Holmen in 2007.  During his high school career he was a 4 time letter winner with a career record of 149-24 ranking second in school history for victories.  Bagniewski  as a two-time state qualifier and placed 4th his senior year.  Jared has been with the Viking wrestling program since 2010.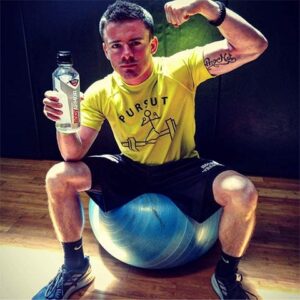 Nick Johnson -- Assistant Coach
Nick Johnson graduated from Holmen in 2008.  As a senior, he posted a 35-10 record.  He spent one season wrestling for the University of Sioux Falls, SD.  From 2011-2019, Coach Johnson coached at Holmen Middle School, and then in 2020, he moved to the High School level.  He has been active in wrestling and mixed martial arts since graduating High School and currently owns a mixed martial arts training center in Holmen (Ironworks).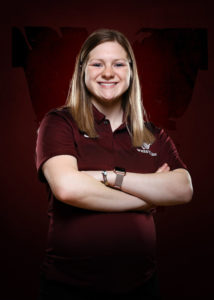 Kelsie Speltz -- Assistant Coach
Kelsie Speltz (Jarzemski) wrestled as a Viking (MS and HS) for seven years before graduating from Holmen in 2014.  She joined our coaching staff during the 2017-2018 season to work with our women wrestlers.  Kelsie has been an advocate for women's wrestling and now gets to give back to the sport as our first female coach!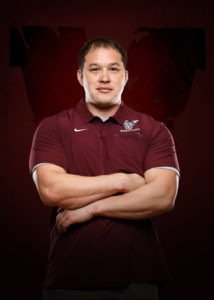 Adam Olson -- Assistant Coach
Adam Olson began wrestling in the Holmen youth program in 1988.  He graduated from Holmen High School in 2001.  He was a Bi-State champion, 2x state qualifier, placing at state his senior year.  In 2013-14, coach Olson was voted LaCrosse Sports Connection Volunteer of the Year.  Adam began coaching with the Vikings during the 2010-11 season.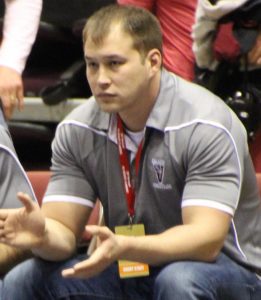 Jamie Olson -- Assistant Coach
Jamie Olson is a 2001 graduate from Holmen High School.  More commonly known as "Jimmy", Olson finished his senior season for the vikings with an impressive 30-8 record.  Jimmy began coaching with the vikings during the 2012-13 season.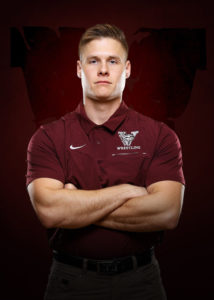 Zach Lichucki -- Assistant Coach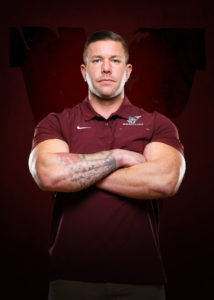 Brandon Amundson -- Assistant Coach
December 10, 2023

LAW Practice Folkstyle

December 10, 2023 5:00 pm - 7:00 pm
La Crosse Area Wrestlers, W3733 WI-33, La Crosse, WI 54601, USA

December 13, 2023

Early Release Day 12:46pm

December 13, 2023


December 14, 2023

Boys vs. Prairie du Chen and Santa vs. Grinch

December 14, 2023

There are no upcoming events.
December 5, 2023

December 6, 2023

December 7, 2023
Sat.9 Dec 2023

@ Middleton - Dylan Lindeman Invitational

Location:

Middleton High School, 2100 Bristol St, Middleton, WI 53562, USA

Tue.12 Dec 2023

Location:

Holmen High School, 1001 McHugh Rd, Holmen, WI 54636, USA

Wed.13 Dec 2023

No Middle School Practice