MS Coaches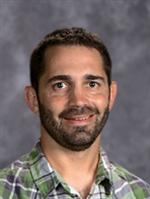 Coach Steve Eggerichs
Steve Eggerichs has been coaching in the School District of Holmen since the 1999-2000 school year. Steve has coached in various capacities including Head Middle School Coach, JV Coach, Varsity Assistant and Varsity Head Coach. During his two years as the Varsity Head Coach (2006 & 2007) the Vikings went 40 – 4 in dual meets. Steve also serves as a youth coach for the Holmen Viking Wrestling Club, coaching students in grades pre-k – 1st.
Contact – eggste@holmen.k12.wi.us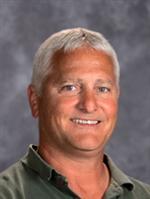 Coach Pete Barsness
Pete Barsness has been coaching wrestling in the School District of Holmen since 1989. He has coached at every level (Head and Assistant Middle School Coach, Head and Assistant High School Varsity Coach) during that time. As the Head Coach at the High School (2004-05), his team went 17-2, with a trip to the State Team Tournament.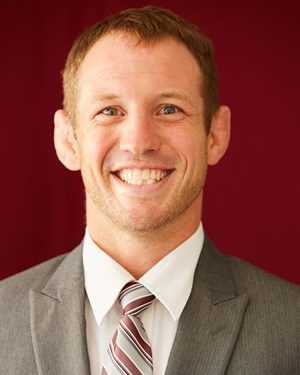 Coach Ross Needham
Ross Needham has been coaching with the Holmen Wrestling Program since the 2007-2008 school year. Coach Needham served as the Holmen High School Head coach from 2007-10.  The Vikings went 30-11 in duals under Needham and advanced to the Wisconsin Interscholastic Athletic Association (WIAA) State Tournament in 2010.  Holmen had eight state qualifiers during Needham's tenure. Coach Needham has also also served as the coaching coordinator for the Holmen Viking Wrestling Club since 2015.
From 2010-2022 Coach Needham served as the head assistant coach at the University of Wisconsin – La Crosse. Needham was named the 2014-15 National Collegiate Athletic Association (NCAA) Division III Midwest Region Assistant Coach of the Year after helping lead UWL to a third-place finish in the regional championship.  The Eagles advanced five wrestlers to the NCAA Division III Championships with two earning regional titles.  UWL finished in the top-eight four years at the national championships in Needham's tenure, placing third in 2010-11 and fourth in 2011-12 and 2012-13. The Eagles were sixth in 2015-16, seventh in 2017-18 and eighth in 2014-15.  A total of 36 wrestlers have earned NCAA III All-America honors in the last 12 seasons. The Eagles won seven (2011, 2017-22) Wisconsin Intercollegiate Athletic Conference (WIAC) Championships in the last 12 years, including six straight. UWL has won 44 individual league titles in Needham's time as an assistant coach. UWL has earned the WIAC Coaching Staff of the Year Award from 2018-22.
Needham earned two NCAA III All-America wrestling honors for UW-La Crosse.  He placed third in 2006 and fourth in 2007 at 157-pounds.  Needham was also a national qualifier in 2005.  He won three 157-pound titles at the WIAC championships (2005, 2006, 2007) and finished his career with a record of 109-41.  Needham is tied for 12th in school history in victories.Named to the National Wrestling Coaches Association (NWCA) Academic All-America Team four times (2004, 2005, 2006, 2007), Needham was a state champion at Marshfield (Wis.) High School.
Contact – neeros@holmen.k12.wi.us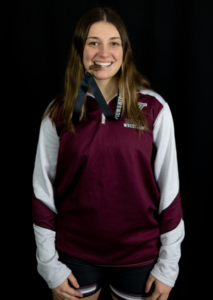 Coach Evelyn Vetsch
We are excited to have Evelyn as our first-ever dedicated middle school girl's coach!
Evelyn graduated from Holmen in 2023 and is in her first year of coaching. She is a two-time state place winner (4th as a junior and 3rd as a senior). When she is not wrestling, she puts her Hair Up and watches Trolls.